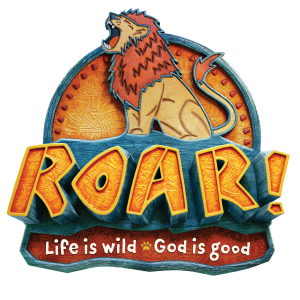 Roar into the Fun at VBS!!
Dates: Monday July 29th – Thursday August 1st 
Time: 6pm-8pm
Ages: 5 years old – 5th grade
Where: Living Hope Wesleyan Church – 1500 Boyson Road NE CR
WILD Celebration – 10:30 am Sunday August 4th
We are so excited to be offering Roar VBS this summer!  It promises to be a "WILD" experience, as your kids learn that "Life is Wild, God is Good." At Living Hope we do our best to make sure your kids not only have a great time, but the most important aspect of our VBS is to present the word of God in ways that kids will get it and understand.  We feel so blessed that you would trust us with your most precious little ones!  Thank you for joining us and letting us spend a week with your kids!
Also, we want you to know that all of our leaders (director to audio/video staff), have had a background check to ensure the safety of your kids!