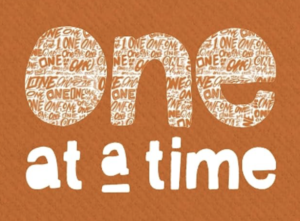 Fall Sermon Series!
Beginning September 10th, Living Hope will be studying how Jesus interacted with people.  We are using the book "One at a Time," written by Kyle Idelman.  Our hope is to learn how Jesus saw the individual within the crowd and how He met spiritual needs and loved people.  We are looking forward this study with Life Groups kicking off that week!  Our hope is that everyone gets involved – Life Groups, Sunday mornings, and the fall Youth and Hope Kids activities!
Living Hope Wesleyan Church
We are so glad that you have taken the time to visit us! We look forward to interacting with you in a couple ways… #1 in person on Sunday mornings at 10am or #2 through our Livestream on Facebook find us by searching @LHWCCR; we go live every Sunday at 10am.  We would also love it if you hit the connect card button above!
We hope you will join us very soon!
Please join us on Facebook @LHWCCR.
Blessings,
Pastor Chopper